Our Past
It all began in 1946 at the Trailways Bus Station in Covington, Kentucky. A handful of students and instructors participated in classes offered through the University of Kentucky's educational extension services. The students were secretaries, recent high school graduates, and World War II veterans on the G.I. Bill. These students took a variety of courses, including beginning math, typing, first-year business classes, and English. The instructors were area high school teachers.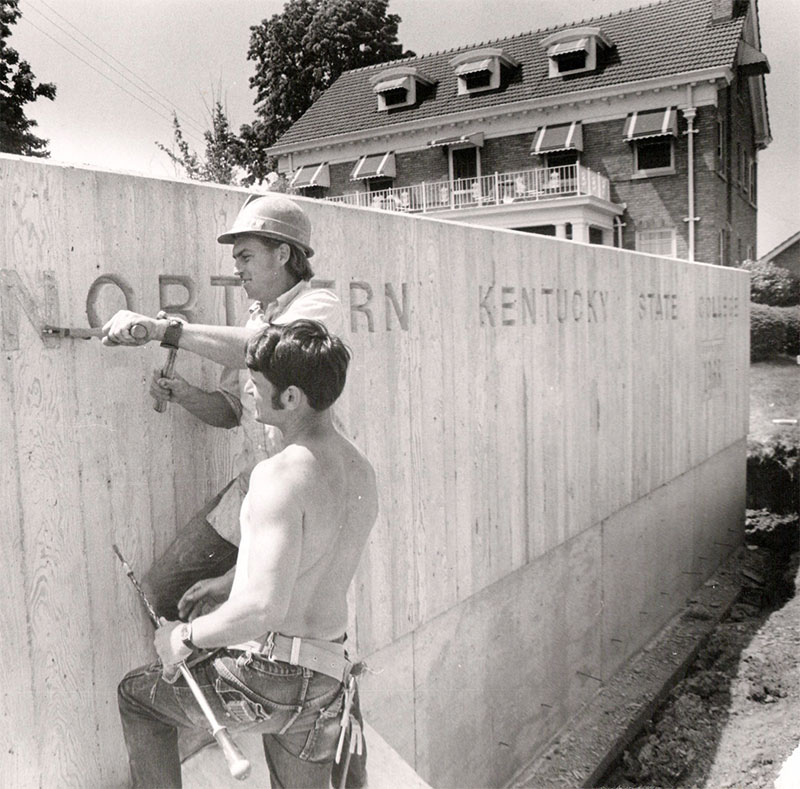 In the years that followed, a bipartisan group of members of the Northern Kentucky community lobbied for a new institution, which paved the way for the creation of Northern Kentucky State College in 1968. Just a year later, more than 1,000 students were enrolled as the institution began to prepare for a move to its new home in Highland Heights. The campus grew quickly, soon adding a law school and a residential village.
In 1976, the institution became a university. The campus continued to expand, with enrollment topping 8,000 students in 1980 and 10,000 students less than a decade later. Year after year, the University responded to increasing student demand by establishing new academic programs at both the undergraduate and graduate levels, including the doctoral degree.
The 1990s saw unprecedented community engagement and new strategic partnerships, all of which brought national recognition to the University for its contribution to the economic and social vitality of the Northern Kentucky region. NKU would become a perennial member of the President's Higher Education Community Service Honor Roll. And when the Carnegie Foundation created a new designation for community engagement, NKU would be part of its inaugural class.
Our students also excelled in athletics, bringing home three NCAA Division II national championships in the first decade of the 21st century – women's basketball titles in 2000 and 2008 as well as a men's soccer crown in 2010. With new facilities, the University envisioned a transition to the highest level of intercollegiate athletics, and we began the reclassification as an NCAA Division I institution in 2012.
From its first days, NKU would be a place where faculty and staff put students at the center of learning and made student success their life's work. This University is a place where the flame within each student is fueled and the dream within each person is realized.
Our Present
Today, NKU is a large and respected university with more than 15,000 students who are served by more than 2,000 faculty and staff. Our University is proudly supported by nearly 55,000 alumni who are part of Norse Nation.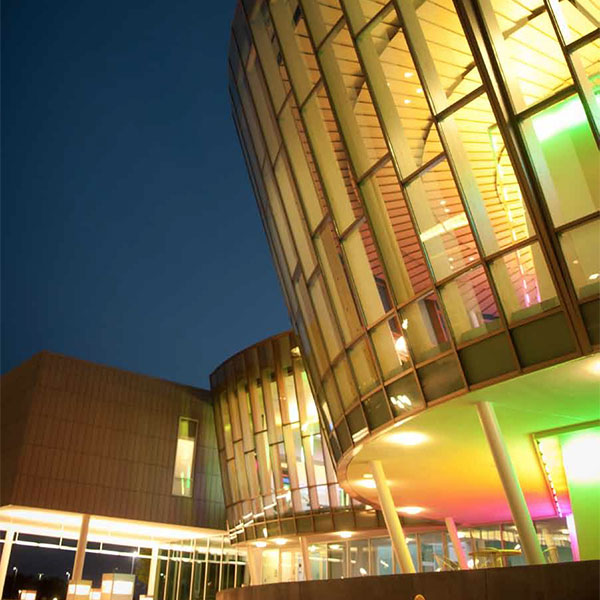 The campus has blossomed into an academic, social, and cultural hub. This past academic year, NKU offered 68 bachelor's degrees, 6 associate degrees, 23 graduate programs, 29 graduate certificates, a juris doctor, and doctoral degrees in educational leadership and nursing practice. We enrolled students from 104 Kentucky counties, 40 states, and 54 countries. Students come from across the commonwealth and around the world for the personalized education that has defined NKU since its founding.
Despite our growth, the University still offers small classes taught by outstanding teacher-scholars who care deeply about the wellbeing and success of their students. Students continue to work alongside revered professors on undergraduate research projects that address the challenges facing our communities and our world. And more students participate in study abroad experiences than at any time in the University's history, adding to the rich multicultural fabric of the campus.
When our students aren't in the lab or studying across the globe, they take advantage of their metropolitan surroundings – interning at the region's numerous Fortune 500 companies and entrepreneurial startups, living in a vibrant and enterprising community, and exploring cultural and social opportunities in their own backyard. On a safe and secure campus, they participate in more than 200 student organizations ranging from governance to video gaming.
Each year, NKU welcomes a freshman class that is more prepared than ever before, with higher ACT scores and higher high school GPAs. We have become the first choice for a growing number of talented students from across the region and around the world. And last academic year, our University proudly conferred degrees to a record number of graduates.
Our Future
The year is 2018. As our University reaches its 50th anniversary, we celebrate a new era of achievement. The talents and energy we have invested into the implementation of our strategic plan have made our bold vision a reality. Our focus on student success and innovation has paid off – the flame within each of our students burns brighter than ever.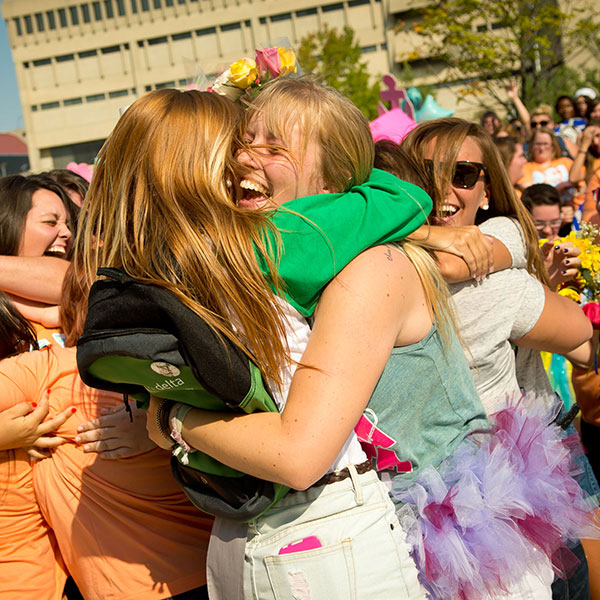 Our foundation of institutional excellence and inclusiveness has been strengthened through innovation and by our commitment to the success of our students in the classroom and beyond graduation. Each new initiative we have undertaken since the creation of our plan has revolved around this guiding principle. We engage our students earlier and more completely than ever before. And more of them are graduating fully prepared for a successful career and a meaningful life.
We know student success begins long before graduation, so we continue to seek ways to work more closely with our education partners to prepare our region's youth for college and career. We engage elementary students to nourish their enthusiasm for learning, and our faculty are instrumental in helping to prepare students at every level for college. And in doing so, we continue to grow our own enrollment.
To prepare our students for an increasingly dynamic and competitive world, we set and maintain rigorous standards in all of our programs. Our students asked us to demand excellence, and we do. Prospective employers and community leaders tell us that, in addition to content knowledge and critical thinking skills, we promote and develop communication and leadership skills. We ensure that our graduates are empowered with broad knowledge and transferable skills that prepare them to deal with the complexities and challenges of the 21st century.
We also offer an expanded number and variety of experiential learning opportunities for our students. These practical, real-world opportunities enable our students to develop valuable skills while applying what they learn to the world around them. A broad-based foundation from the liberal arts, combined with experiential learning opportunities, develops the powers of the mind and enables graduates to solve new problems as they make valuable contributions at the workplace and in society.
To further promote student success, we serve both traditional and post-traditional students. We have more residential housing opportunities for traditional students, and we have many campus activities that engage our students. Because nearly half of our students who earn an undergraduate degree each year are 25 years of age or older, we provide expanded services to post-traditional students, such as those who transfer from other colleges, adults who attend part-time, and returning veterans. To serve a diverse student population, we use technology to improve access and educational outcomes. We continue to embrace the tools that will help us better serve our students.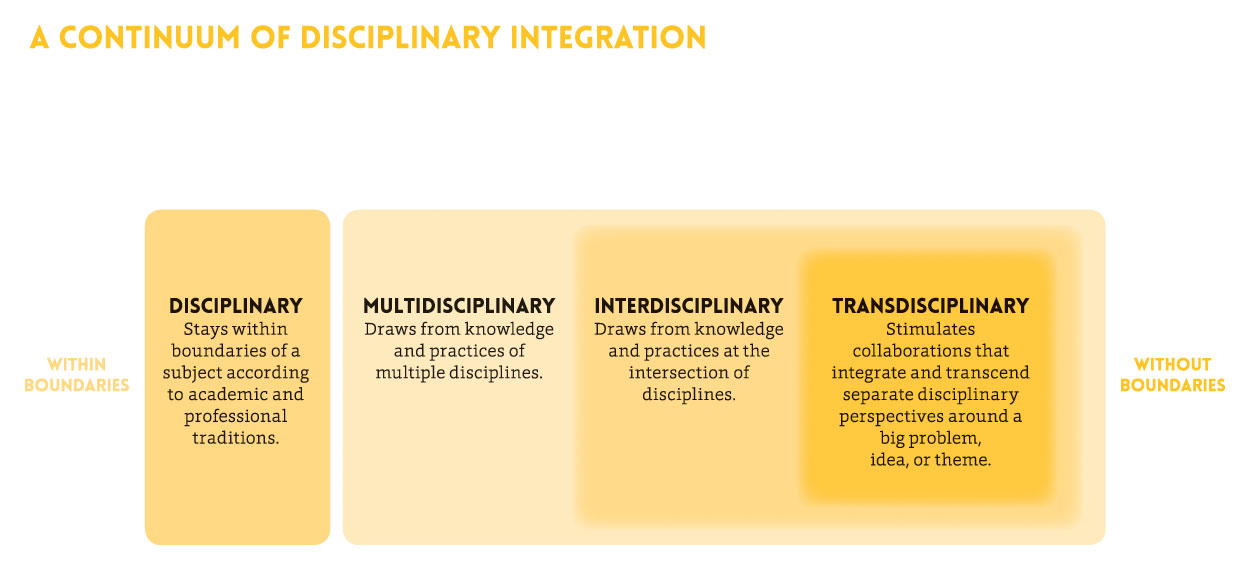 As innovators, we are a leader in transdisciplinary education and inquiry. Transdisciplinary teaching and learning expands upon and extends the principles of interdisciplinary study by fostering a holistic approach to studying topics that arise at the intersection of business, science, law, and culture. A transdisciplinary approach integrates the content, methods, and perspectives of multiple disciplines to extend our knowledge beyond any single, specific domain and deepen our understanding of real-life experiences, creating greater opportunities to address society's problems. Employers value graduates who have been taught this way, because they are more innovative and more creative. New and enhanced collaborations with employers enable us to strengthen our academic programs.
In addition to transdisciplinary learning, we are deeply committed to community engagement. This attribute has become part of our institutional DNA, and the broad array of such activities provides educational value to our students while fostering economic development and community vitality.
Although student success is our paramount goal, institutional excellence is no less important. We recognize that the efforts and improvements we make toward institutional excellence lay the foundation for student success. Seeking, obtaining, and providing the financial, physical, technological, and human resources needed for a growing university is imperative to achieving our vision. Our University is also efficient with resources, and we continually demonstrate our stewardship to the public.
Diversity, inclusion, and equity are key components to achieving excellence. We foster inclusive excellence and actively pursue excellence in teaching and scholarship that equips all students with the ability to work in a diverse, multicultural society. Inclusive excellence is a collaborative and comprehensive process that integrates inclusion within the classroom and across all constituents of the University community through transformative initiatives that support student success and development.
Our institution and our region depend on the success of our students now and in the future. Through the delivery of distinctive academic programs, Northern Kentucky University is acclaimed by students, alumni, the region, and the state for its success in producing outstanding graduates who contribute to regional progress and economic growth.