A flame.
In 1968, when Northern Kentucky State College was founded, the leaders of the institution considered six different designs for the new crest. While the proposed designs varied in several respects, there was one consistent element: a flame.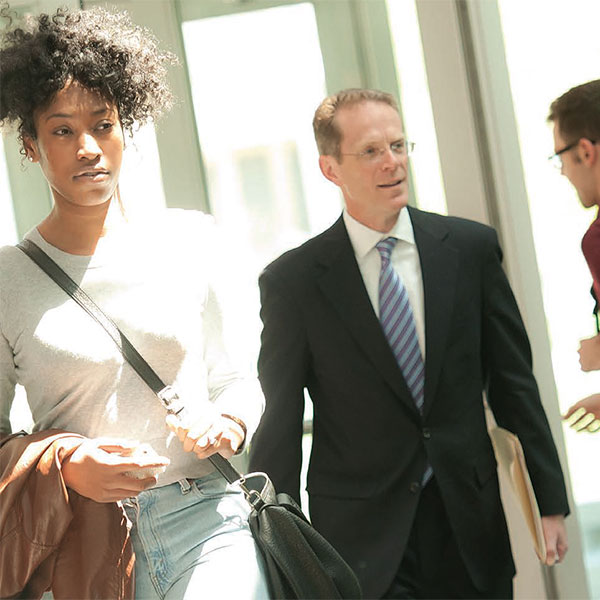 The flame, which has always graced the seal of our University, represents enlightenment. It symbolizes our collective quest for knowledge, truth, and beauty.
The flame also symbolizes our appreciation that, within the heart and mind of each student, there is a natural spark of curiosity and desire. At our University, we have a responsibility to transform that innate spark into a lifelong passion for greater understanding, a commitment to excellence, and a desire to serve.
What you are about to read is the plan that will enable us to achieve that ambition. This plan, which was created by the entire University community, will build upon our existing strengths while promoting further innovation and creativity. And this plan will lead us to 2018 – the 50th anniversary of the founding of this institution.
But a plan is only as good as its implementation. It is the combination of planning and execution that will define our impact – and distinguish our University. While we take justified satisfaction in the results of our planning process, we must now focus with even greater energy and determination on execution.
As we embark on that work, I draw strength from reflecting on the women and men who founded our University. They inspire us to believe that, with ambition, planning, and hard work, great things are possible.
Only 45 years ago, these women and men had the audacity to embrace a bold dream. They believed that they could transform farmland into a modern, comprehensive university. Today, their ambitious dream has come true. I believe we have an obligation to honor their legacies with a sustained commitment to achieve the bold aspirations articulated in this plan.
Now it is our time.
It is our time to fuel the flame.
Geoffrey S. Mearns
PRESIDENT